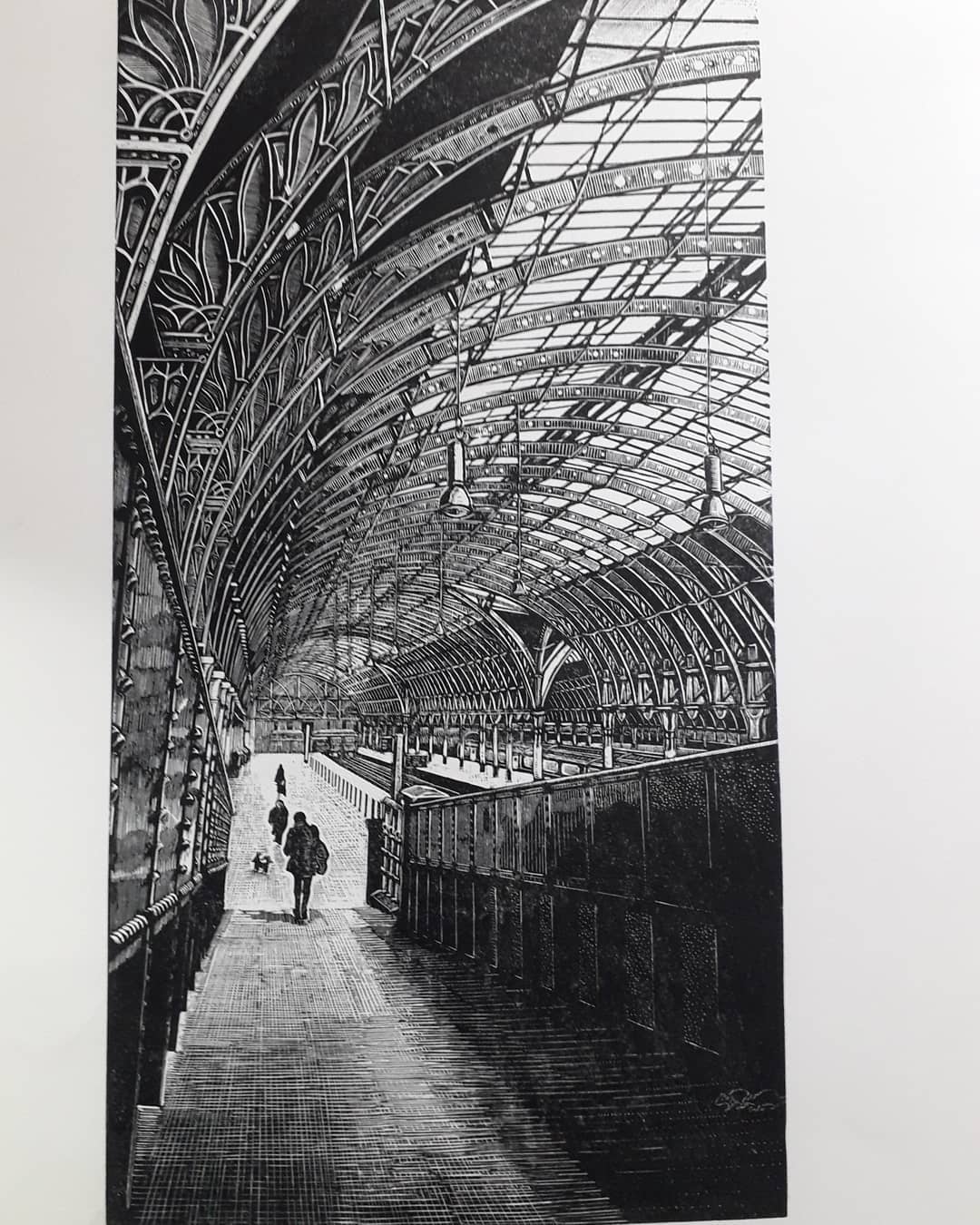 I think I've just about finished my first wood engraving of 2021 😎... The largest todate (28*15cm) This image is of Paddington Station: Platform 8 I found starting off working on such a large block of boxwood very daunting but by the end I really enjoyed having the space to work within.
#Paddingtonstation
#platform8
#woodengraving
@societyofwoodengravers
@societyofgraphicfineart
@woodengraversnetwork
@undergroundlu

1 week ago

Rebecca works in a variety of media and has exhibited work at some of the country's most iconic locations — the prestigious Royal Academy of Arts, the Mall Galleries, and in Cork Street — and with distinguished organisations including the Society of Wood Engravers and the Royal Society of British Artists. She also regularly exhibits at other galleries across the UK and beyond, and in 2014 she was elected to the Society of Graphic Fine Art.
Rebecca Coleman
ASGFA
Artist
British
info@rebeccacoleman.co.uk