https://www.rebeccacoleman.co.uk/gallery/112-thames-foreshore
Rebecca Coleman
SGFA
info@rebeccacoleman.co.uk
https://www.rebeccacoleman.co.uk/biography

Thames Foreshore
Wood engraving,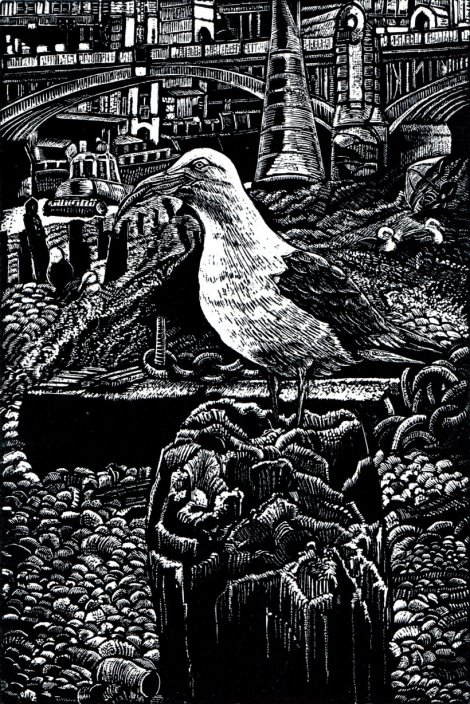 « click to expand »

Thames Foreshore
Wood engraving,
A herring gull swallows an eel on the River Thames at low tide. View from the South Bank with Southwark Bridge and one pier of the Millennium Bridge in the background.
• more art about...london bird
Limited edition print of 250 250
Approx image size: 10 cm x 15 cm (4 x 6 inches)
as seen in...
event ► The Royal Society of British Artists Annual Exhibition 2014 March 2014
blog ► Solo exhibition in Walthamstow January 2014