https://www.rebeccacoleman.co.uk/gallery/112-thames-foreshore
Rebecca Coleman
SGFA
info@rebeccacoleman.co.uk
https://www.rebeccacoleman.co.uk/biography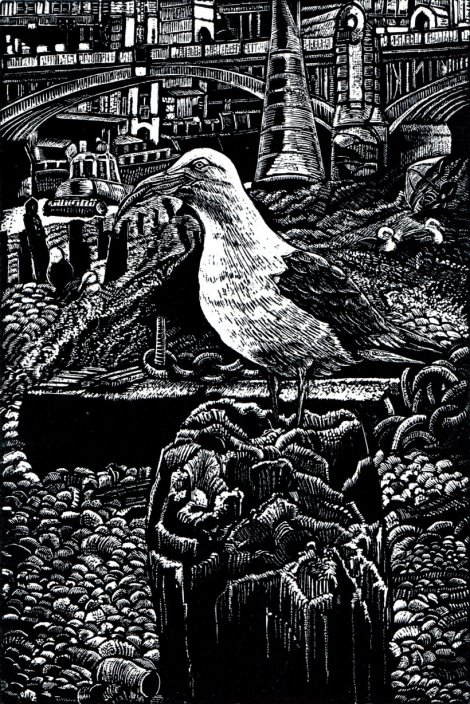 « click to expand »

Thames Foreshore
Wood engraving,
A herring gull swallows an eel on the River Thames at low tide. View from the South Bank with Southwark Bridge and one pier of the Millennium Bridge in the background.
london
bird
Limited edition print of 250 250
Approx image size: 10 cm x 15 cm (4 x 6 inches)
as seen in...
event ► The Royal Society of British Artists Annual Exhibition 2014 March 2014
blog ► Solo exhibition in Walthamstow January 2014