https://www.rebeccacoleman.co.uk/gallery/440-waterloo
Rebecca Coleman
ASGFA
info@rebeccacoleman.co.uk
https://www.rebeccacoleman.co.uk/biography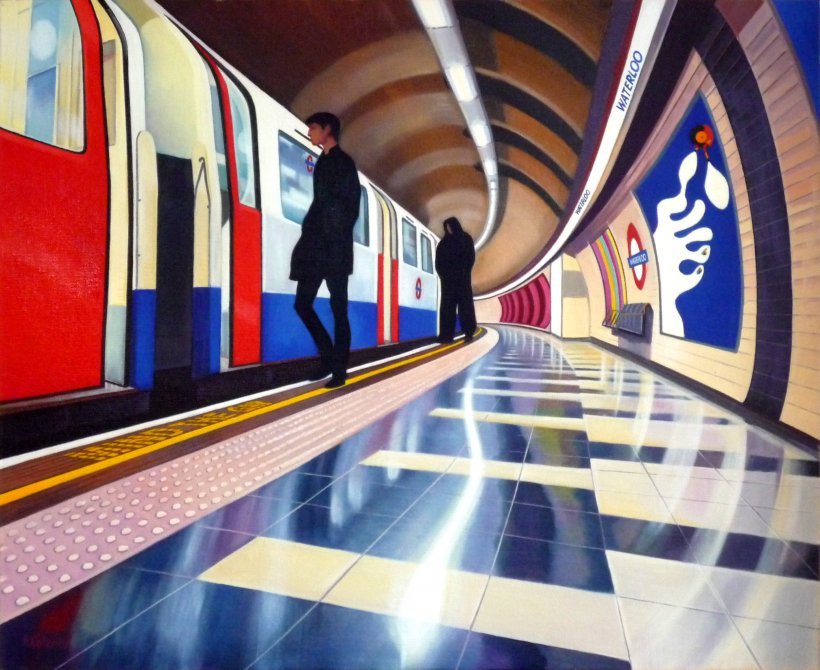 « click to expand »

Waterloo
Oil on canvas board,
Part of a collection of work celebrating colours, textures and shapes from the London Underground. By careful selection of perspectives and viewpoints (and by removing almost all of the people), Rebecca is able to take ordinary scenes and reveal their underlying beauty and style, which can so often go unnoticed.

In this piece, dark figures are silhouetted against a Bakerloo line train at Waterloo station, whilst light is reflected and distorted in the distinctive piano key tiles.
london
underground
Approx image size: 56 cm x 45 cm (22 x 18 inches)



Featured in: