https://www.rebeccacoleman.co.uk/gallery/86-swallowtail-of-the-marshes
Rebecca Coleman
SGFA
info@rebeccacoleman.co.uk
https://www.rebeccacoleman.co.uk/biography
Swallowtail of the Marshes
Wood engraving,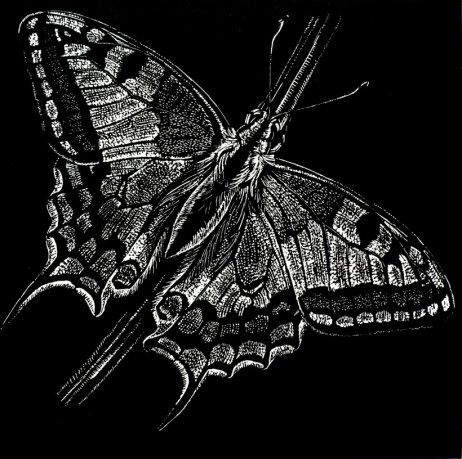 « click to expand »
Swallowtail of the Marshes
Wood engraving,
Britain's largest butterfly, the Swallowtail (Papilio machaon) bred on Walthamstow Marshes 300 years ago and was common across Britain's meadows and wetlands. Now it is limited to the Norfolk Broads and Wicken Fen.
• more art about...butterfly
Limited edition print of 100 100
Approx image size: 10 cm x 10 cm (4 x 4 inches)
as seen in...
event ► Walthamstow Marshes @ The Mill May 2013
blog ► Walthamstow Marshes May 2013