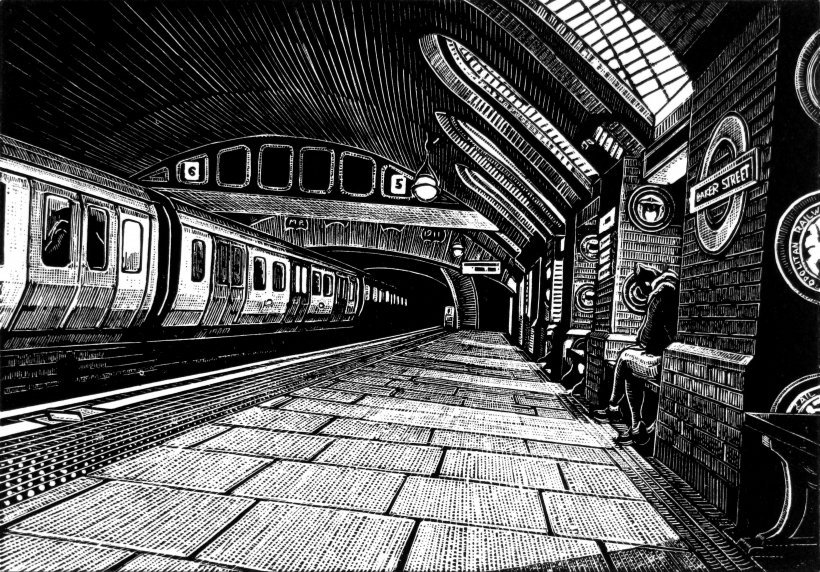 View Subterranea: Baker Street
This event has finished
Society of Wood Engravers: 83rd Annual Exhibition @ online
6 Feb - 31 Dec 2021
Online
The SWE annual exhibition tours the UK throughout each year. Due to Covid restrictions, the launch of this year's exhibition is happening online on 6 February 2021, at
www.woodengravers.co.uk.
Rebecca's piece
View Subterranea: Baker Street
has been selected for the show, which hopefully will travel to galleries later in the year. For now, all exhibited prints are available to view and purchase via the Society's website.
Founded over 100 years ago, the Society of Wood Engravers is dedicated to promoting and celebrating this demanding and painstaking and highly technical medium.
Physicals venues (subject to change):
Qube, Oswestry, 12 April–7 May 2021
Museum in the Park, Stroud, 18 May–4 July 2021
Sea Pictures Gallery, Clare, Suffolk, 15 July–14 August 2021
Frames Gallery, Perth, 21 August–25 September 2021
The North Wall, Oxford, 29 September–16 October 2021
Zillah Bell Gallery, Thirsk, 23 October–13 November 2021