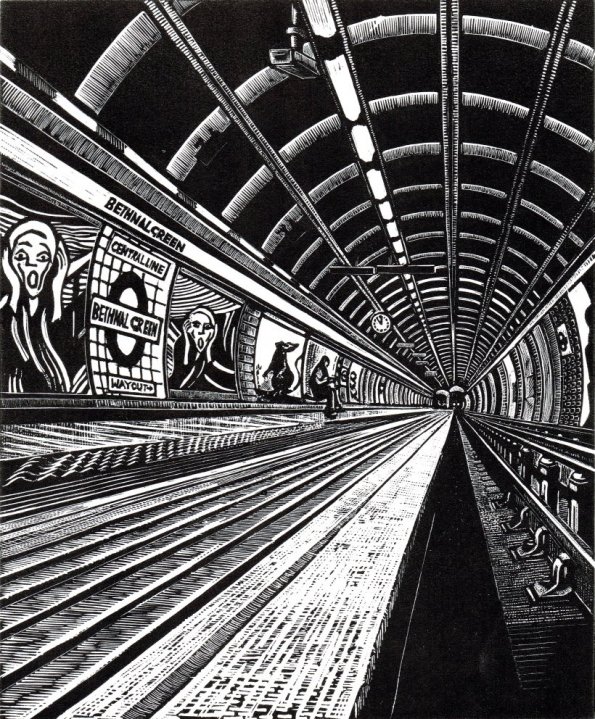 View Subterranea 8: Bethnal Green
This event has finished
WEN Fourth Triennial @ Wisconsin, USA
21 May - 31 Jul 2022
Tues-Sat 10-4
Hamilton Wood Type & Printing Museum, 1816 10th Street, Two Rivers, Wisconsin 54241 [view map]
Rebecca's work
View Subterranea 8: Bethnal Green
is one of 64 contemporary relief engravings selected from around the world for the Fourth Triennial of The Wood Engravers Network, based in the USA.
After a long wait due to Covid, the physical tour of the exhibition is under way. The next stop is Hamilton Wood Type & Printing Museum. More information about the museum at
https://woodtype.org.
The exhibition can also be viewed in full now at:
https://woodengravers.org/wen-gallery