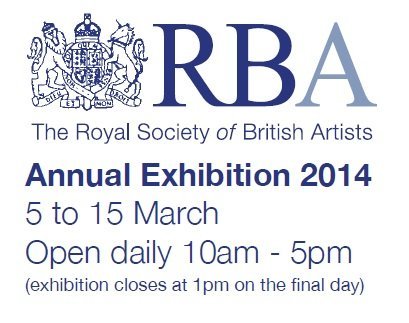 « click to expand »
Invitation: RBA Annual Exhibition 2014
Here you can download a printable invitation to the Royal Society of British Artists Annual Exhibition 2014, at the Mall Galleries, London, from 4 to 15 March.

Click to download: www.rebeccacoleman.co.uk/RBA_e-vite.pdf

The invitation will provide you with free entry to the private view on 4 March, at which the exhibition will be officially opened by Andrew Marr at 6pm. The invitation also grants you free entry throughout the exhibition.

Rebecca has been selected for the RBA exhibition for the second consecutive year, exhibiting View Subterranea 3 and Thames Foreshore.