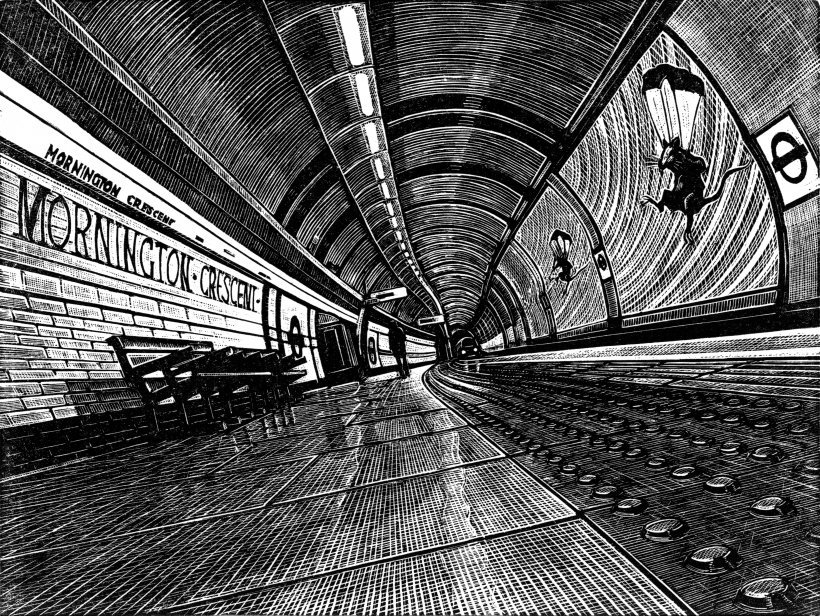 View Subterranea: Mornington Crescent
This event has finished
Society of Wood Engravers: 85th Annual Exhibition @ London
7-26 Feb 2023
daily 11-6
Bankside Gallery, Thames Riverside, 48 Hopton Street, London, SE1 9JH [view map]
The 85th instalment of the annual exhibition of the Society of Wood Engravers launches in London, at the Bankside Gallery, next to Tate Modern.
Rebecca's work
View Subterranea: Mornington Crescent
has been selected for this year's show, which will also be viewable via the SWE website.
Founded over 100 years ago, the Society of Wood Engravers is dedicated to promoting and celebrating this demanding and painstaking and highly technical medium.
The exhibition tours galleries across the UK throughout 2023.
www.banksidegallery.com/
www.societyofwoodengravers.co.uk